Mobilit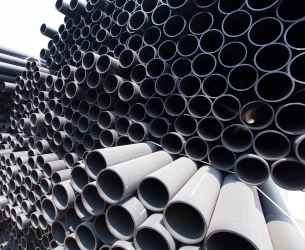 MOBILIT is a system of piping and fittings manufactured from high-density (HDPE) polyethylene. The system is intended for conveyance of sewage, and is available in a range of diameters of 40 - 315 mm. Its properties and meticulous manufacturing process make it the ideal product for the conveyance of wastewater and turbidity, including extreme conditions of chemicals and over a broad scale of temperatures: -30°C to 100°C.
The system is completely resistant to UV radiation, and is manufactured according to IS 4476 and complies with Standard No. 4471. It is a quality and advanced product with dedicated advantages for use in residential buildings, chemicals industry, hotels, kitchens, public buildings, laundries, laboratories and others.
Major Benefits
High-density polyethylene piping and fittings system.
Wide range of diameters 40 - 315 mm.
Resistant to chemical materials under extreme conditions.
Resistant to extreme temperature of -30°C to 100°C.